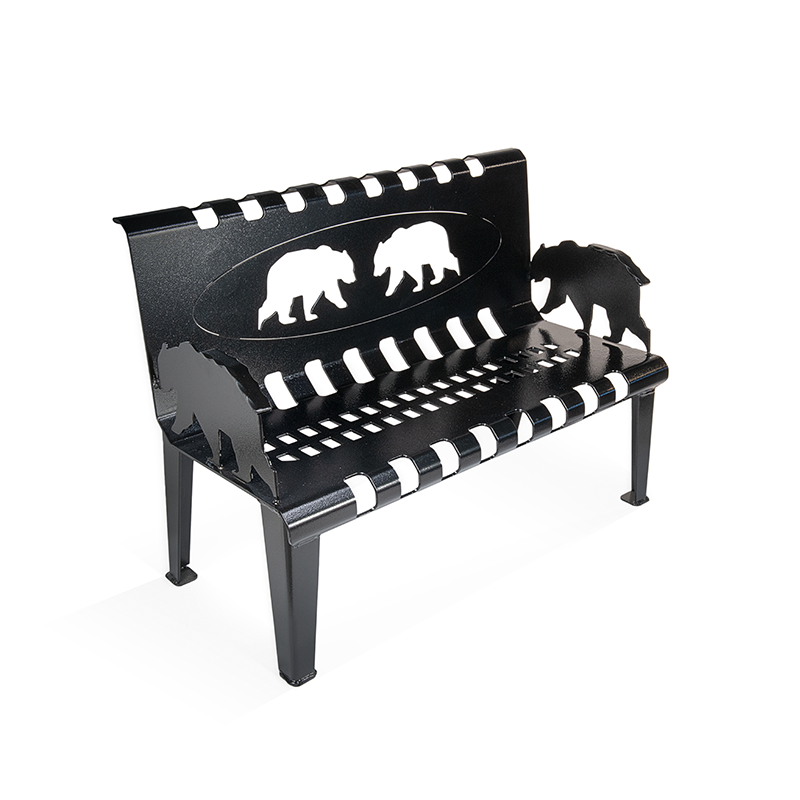 Children's Park Bench
Starting at $500.00
These 3 ft. benches only stand 12 inches high to allow for your little ones to access with ease. Customizable back panel can add to the fun! Made out of 3/16" continuous steel CNC cut steel plate, this bench is perfect for play areas or anywhere children are present. Powder coated for durability (choice of colors). Can upgrade to plasticoat finish for additional $200.

Available color powder coating options (more custom colors are available upon request).








Contact us for
your custom quote.
Work together with our team to customize beautiful, one-of-a-kind metal fabrication pieces for your home or office. If you'd like to add your specific branding, color and style to any of our products, just fill out our contact form below and a member from our team will contact you shortly to begin your order.